Fishing, Fun Runs, Snorkeling & Getaways
Plan Your Adventure Today!
Let us help make your next boating and/or fishing adventure great! Choose from one of our options below. If you have any questions,  CONTACT US.
Inshore
These trips are inshore flats and bays and up to three miles from the beach. You can choose either a half day trip or a full day adventure!
Details & Booking Info
Offshore
Looking to go out further? This is the trip for you. Going offshore is perfect for fishing, diving, or just getting away to enjoy the views.
Details & Booking Info
Custom Trip
Looking for something different? You can choose from a variety of options including a mixture of inshore and offshore adventures.
Details & Booking Info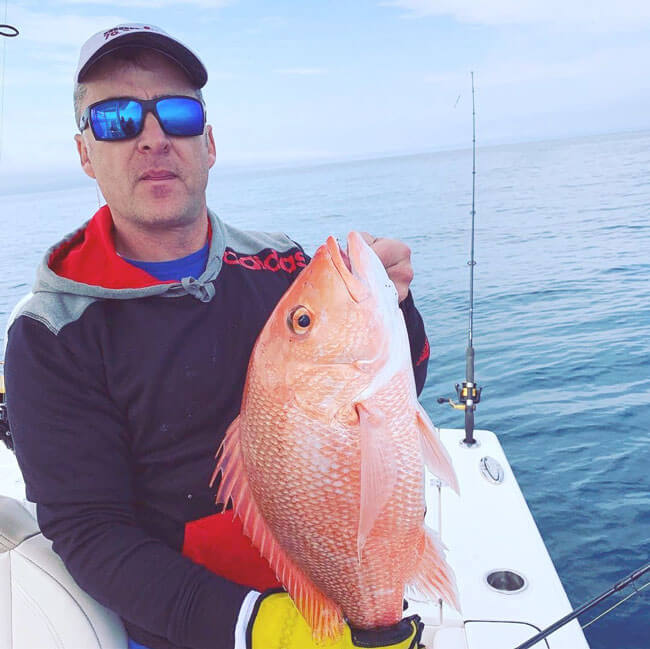 About Captain Richard
Captain Surber was born and raised in St. Petersburg, Florida. He grew up on flat bottomed shrimp boats and Jon boats. His school bus would pick up in front of his house which was attached to a bait shop. Down2Fish was born out of the nostalgic experiences growing up on Tampa Bay.
Learn More
Book a Charter Now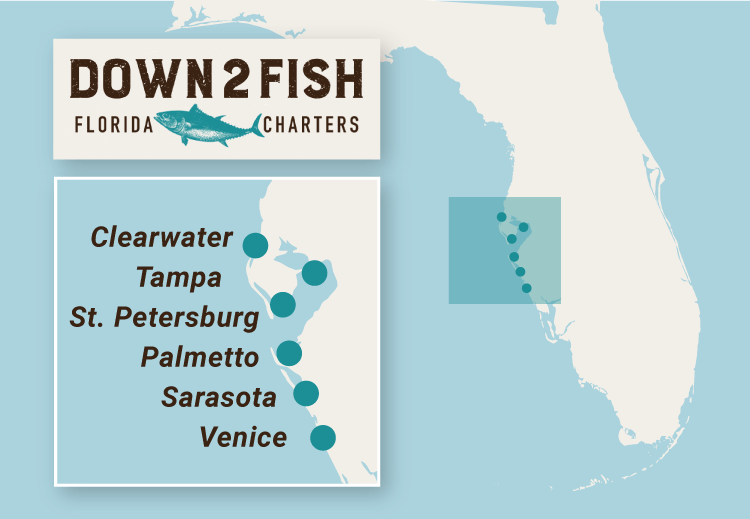 Locations
Our charters range in location around Tampa and it's surrounding areas. Whether you're looking to fish, snorkel, see the sights, or just get away, we can help you make the most out of your trip!
Palmetto

St. Petersburg

Sarasota
Contact Us
We'd love to hear from you whether you have questions, feedback, or just want to say hi. If you'd like to contact us for a custom charter or cruise, reach out by phone or send us a message.
Call Us at 801-580-7172