Red snapper makes an appearance on most menus around St. Petersburg, the Gulf of Mexico and the Caribbean. Its flesh is firm and stands up to all methods of cooking — fried, baked, broiled, steamed. A red snapper's mild, non-fishy flavor means you can jazz up this fish any way you like by adding other ingredients, spices and sauces. Red snapper is the building block of a delicious St. Petersburg, Florida, dinner.
The only thing better than a red snapper dish at your favorite local seafood restaurant is the taste of a red snapper you just caught on a Down2Fish fishing charter trip off the coast of St. Petersburg. Not only is the flavor better because the fish is fresher, but it's satisfying to catch your own fish for dinner on a charter fishing trip.
Today, we are used to buying our food in stores — food that has been raised, caught and harvested by others. We have become separated from hunting and catching our own food — but on a deep-sea fishing trip with Down2Fish, you can get back in touch with your wild side.
Charter fishing off the coast of St. Petersburg is exciting when you choose Down2Fish. Even if you have never fished before, our boat captains guide you by teaching you casting and reeling skills, and once you get a nibble, they help you land your catch!
Whether you're interested in catching red snapper or another type of fish, booking a deep-sea fishing charter with the crew at Down2Fish is the best way to ensure a good time — and great fish pictures!
Book Offshore Charter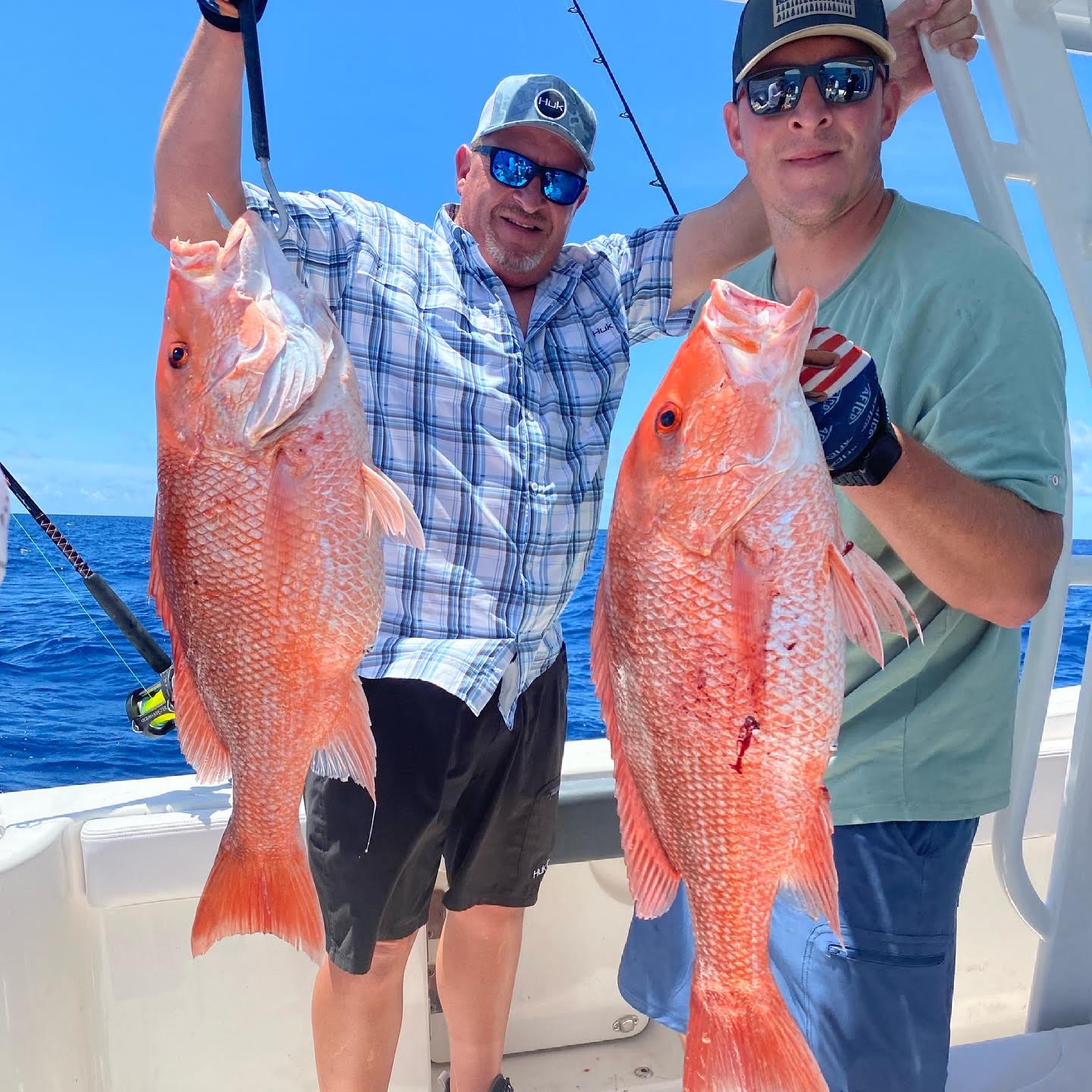 We'd love to hear from you whether you have questions, feedback, or just want to say hi.