Dolphins are beautiful, magical, mystical creatures, and getting to see one in real life on a St. Petersburg dolphin tour — in its own habitat — is the opportunity of a lifetime.
These mammals have long enchanted humans with their squeaky cries and their cheerful "smiles." While you can see dolphins in aquariums or even swim with them in various facilities (although the wisdom of this has been questioned), the best way to see dolphins is in their natural state — swimming freely in the open ocean.
Because some dolphins live in shallow waters closer to the coastline, you may be able to glimpse them from shore from time to time. But when you take a dolphin tour with Down2Fish, you can see dolphins close up. Our charter boat captains have spent their lifetimes boating in the Gulf of Mexico, and they know just where to take you to spot dolphins.
The water off the coast of St. Petersburg is home to bottlenose dolphins, which are gray on top and a lighter color underneath. Bottlenose dolphins swim in pods, so once you spot one, it's likely there will be many more. Keep your eyes peeled for their dorsal fins as they rise to the surface to get another breath of air. If you're lucky, one or two dolphins might even breach (leap all the way out of the water before disappearing beneath the surface again).
A dolphin tour off the coast of St. Petersburg is an unforgettable trip. These relaxing dolphin tours are perfect for kids, parents and grandparents. Get your tickets today for a Down2Fish dolphin tour.
Boat Details:
Small Boat: Can fit up to 6 people* (no restroom).
Large Boat: Can fit up to 6 people* and includes an on-boat bathroom.
*Pricing is for groups of 1-2 people.
Up to 6 passengers allowed. +$50 for each person over 2.
Book Inshore Small Boat
Book Inshore Large Boat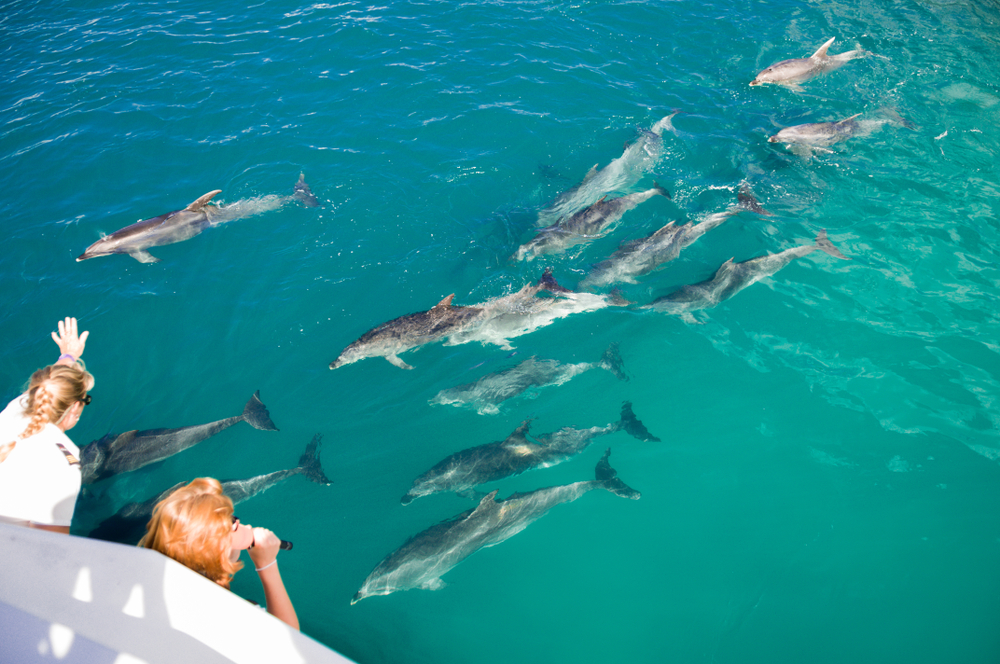 We'd love to hear from you whether you have questions, feedback, or just want to say hi.